Greatview Aseptic Packaging: Bringing Innovations at Gulfood Manufacturing
Greatview achieved great success at Dubai's 2019 Gulfood Manufacturing, showcasing the innovative digital solutions of Greatview® Smart Packaging and Greatview® Discovery, brand differentiation with Greatview's Décor Effects, and demonstrating its global presence with customers' products around the world.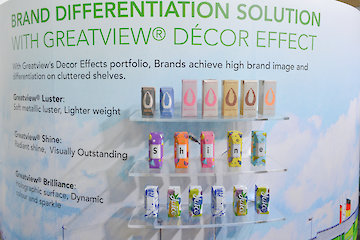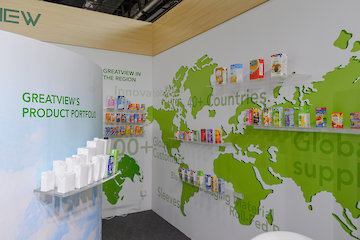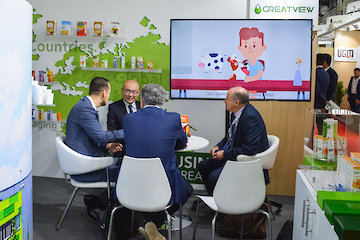 This year's Gulfood Manufacturing was full of highlights. Greatview was selected to be featured as part of "Innovation Tours" at the 3-day Gulfood Manufacturing exhibition. A host of diverse visitors from around the world had the chance to experience Greatview's Smart Packaging.
During the tour stop, visitors were invited to participate by scanning dynamic on-package QR codes with their own smart phones, connected via the internet using Greatview's smart packaging technology, to play a game with the aim to collect stickers. The game demonstrated the potential to engage consumers in real-time, at a level beyond what is possible with conventional printing and brand communication.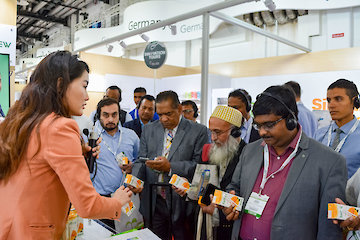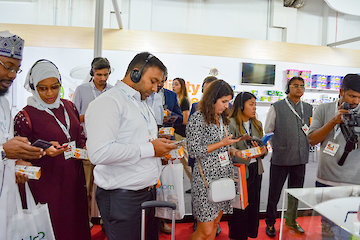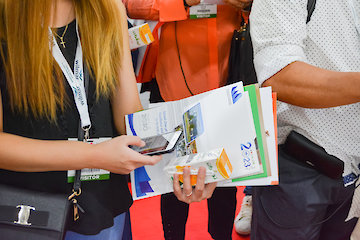 To add to the appeal and interest, random QR codes generated instant-wins, and Greatview was delighted to thank the participants by distributing prizes to the winners.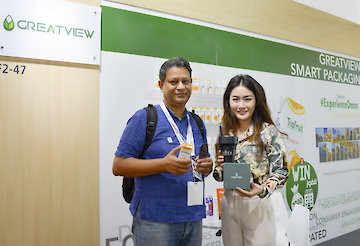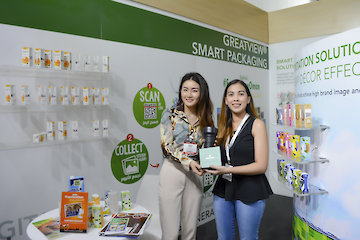 Greatview® Discovery was shortlisted in the Gulfood Manufacturing Industry Excellence Awards 2019 Top Packaging Innovation category. This innovative use of Greatview's smart packaging technology creates fun and entertainment for consumers. Silver ink on the carton surface is used to cover unique-per-carton print (text/images/ QR codes). Scratch the surface and the hidden image or message is revealed. Greatview® Discovery enables producers to establish direct, content-rich and real-time communications with consumers.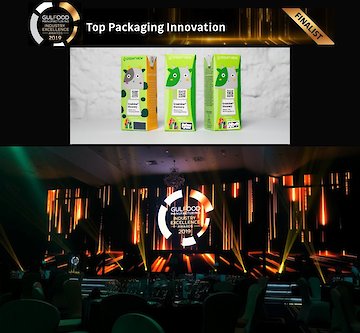 During the 3-day Gulfood Manufacturing exhibition, many visitors discovered this exciting innovation at Greatview's stand and were inspired to take the ideas home to their markets.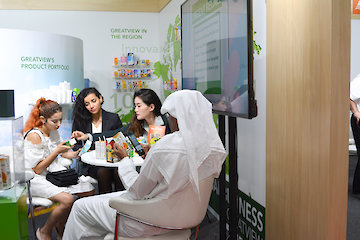 Greatview is committed to deliver advanced technologies and solutions to the industry and provide significant value to liquid food customers.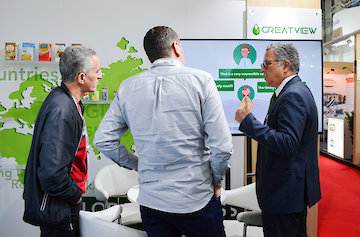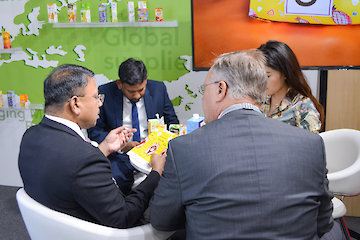 ***Please contact us if you are not comfortable with your personal image being used.