Greatview celebrates success at World Beverage Innovation Awards 2020
For the last 18 years, the World Beverage Innovation Awards have given recognition to the latest examples of excellence and innovation in the beverage industry. Across a total of 22 categories, the 2020 awards encompassed products, packaging, marketing, manufacturing, sustainability and more. Open to both well-established brands and industry newcomers, success at the event represents a strong endorsement of a candidate's entry.
In a competitive field, we are proud to report that Greatview's game-changing Smart Packaging technology has won in the "Best Marketing Campaign" category at the World Beverage Innovation Awards 2020 for the engaging #ExperienceOman marketing initiative in cooperation with OmanRefCo for the Topfruit juice brand.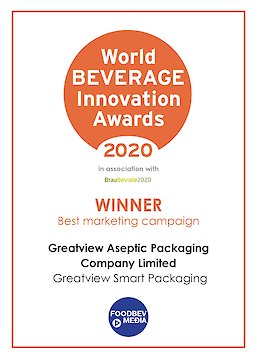 Utilising variable printing technology, the campaign introduced a new innovation to the Omani market by allowing consumers to scan unique, smartphone-readable QR codes and collect virtual stickers of Omani landmarks. The campaign was praised by competition judges as a "clever way to engage with consumers" and represented a fantastic example of the end-to-end support that Greatview offers for campaign design, implementation and administration.
The connectivity offered by Greatview Smart Packaging allowed the TopFruit brand to interact with its consumers in a novel and entertaining way and inspired an enthusiastic reaction across the brand's social media platforms. By offering an attractive new incentive to purchase and encouraging consumer loyalty, Greatview Smart Packaging's successful implementation in the Omani beverage market has been recognised for the added value brought to brands and consumers alike.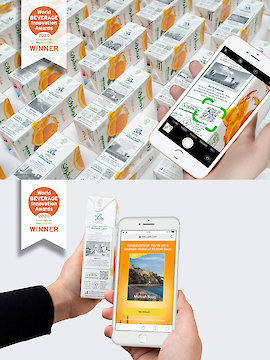 In a competitive field including 279 entries across 22 categories, an innovative campaign using Greatview® Discovery in Pakistan was also selected by judges as a finalist in the "Best Marketing Campaign" category.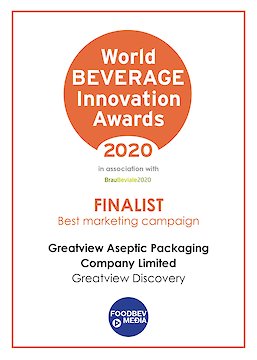 Utilising the revolutionary scratch-and-win technology pioneered by the format, the campaign offered consumers of the Nestlé Fruita Vitals brand the opportunity to win free mobile data with every purchase and demonstrated the unique marketing potential of Greatview® Discovery.
At a time in which digital interactivity is developing an ever-increasing level of importance, the exciting scratch-and-win promotion showed that Greatview® Discovery allows brands to elevate beverage packaging from a simple carton to a platform for connecting with consumers.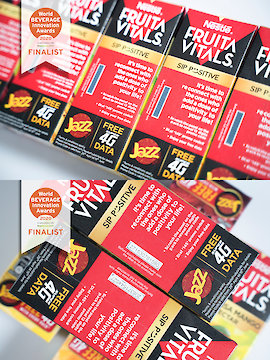 The recognition of the successful implementation of both Greatview Smart Packaging and Greatview® Discovery at the World Beverage Innovation Awards represents a glowing endorsement of the potential that a partnership with Greatview offers to both brands and consumers.
Offering a dynamic solution that supports brands in launching innovative and original marketing campaigns, Greatview looks forward to continuing our cooperation with partners around the world. We are proud to add value to aseptic packaging for brands and consumers alike.