Fibre derived from forests represents up to 70 % of the raw material of a carton, and Greatview has taken an industry-leading position in sourcing the wood we use from responsible sources.
All Greatview factories are certified with Chain of Custody certification from the major forest management certification systems.
Worldwide, a higher proportion of Greatview's fibre use is sourced from responsible sources than any company in our industry. In Europe, 100% of the cartons produced in the factory in Halle, Germany are made with FSC™ Certified paperboard, making the site a leader in Europe in responsible sourcing.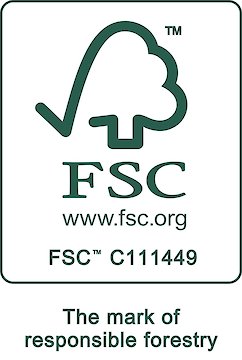 Our company encourages and supports all customers using paperboard from FSC™ certified forests to label their products to communicate their environmental responsibility to consumers.
FSC™: our company certifications you find here.