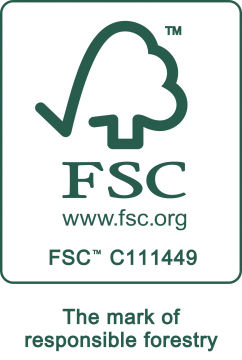 Social benefit and environmental sustainability are integral to our processes and our business, and Greatview is committed to benefitting the lives of those whom we touch.
For consumers and customers we both increase the affordability of essential foodstuffs, while setting benchmarks in environmental responsibility. 100% of production from our German factory is using certified FSC™ paperboard as being sourced from responsible sources.
We are also regularly audited certified according to the SMETA* (Sedex Members Ethical Trade Audit) which supports the ethical sustainability of our work and our supply chains.
For employees, we are a leader in employment practices wherever we operate, employing and operating without regard to race, colour, religion, gender, national origin, citizenship, sexual preference, age, disability, or marital status. We are committed to train, support and reward our own employees and whenever possible to develop and use local suppliers.
Our plants are constructed to minimise energy and resource use. Examples are reusing process heat, recycling of process material, natural lighting, rainwater collection and carbon accounting in construction.
Greatview contributes directly in the communities where we operate. We support local charities, offer internships for local schools and universities, foster trade apprenticeships and participate in regional community activities such as tree planting.
* We are happy to send you the audit report on request.