A Recap of 2014
Industry Highlights
The Sino-Australia Free Trade Agreement was signed, allowing Australian milk products to be imported to China free of tariffs within a number of years. Meanwhile, Chinese dairy companies took early steps to owning their own production facilities in Oceania.
In Europe, EU dairies geared up for the end of the milk quota regime, expanding their milk powder production capacity in order to boost competitiveness on world markets.
Company Highlights
New Products
Greatview's newly released metallised board is a winning, brand-enhancing formula. The shiny gloss of the material surface draws consumer attention and differentiates our customers' products from those of competitors. 125 ml, also released this year, is recommended for those looking to target the children's food segment.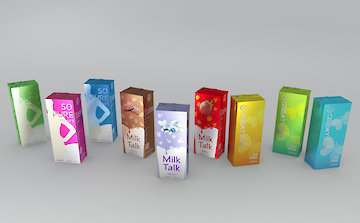 New Production Line
Greatview completed construction of a production line for a new packaging material format, Greatview aseptic sleeve brick. The material is suitable for filling liquid products containing food particles on mainstream industry filling machines. The launch of this latest facility will give customers a valuable extra choice in filling dairy and non-carbonated drinks and reinforces Greatview's credentials as a world-class packaging material supplier with modern production equipment.
Choice Creates Value Goes Live
It's no secret that the aseptic carton industry has high technical barriers. This has resulted in long-term industry monopoly and a lack of competition in the market, restricting customer choice downstream. Greatview espouses the principle that 'Choice Creates Value'. In this spirit, Choice Creates Value offers viewers practical advice on how they can utilize anti-monopoly laws and nurture supplier competition upstream.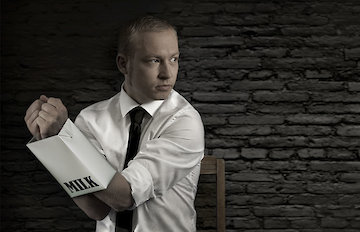 New Machine Material Interaction Team (MMI)
Greatview set up a specialised team of experienced technical service professionals that regularly solve customer issues & train associated technical teams. In the six months since the team's formation, they have already had a good deal of positive feedback from customers.
More Responsible Sourcing
In 2014, Greatview CEO Jeff Bi won the SEN Environment Award, in recognition of the company's outstanding performance in sustainable sourcing. In 2013, 75% of Greatview's purchased liquid packaging board was certified by one of the certification bodies, FSC, SFI or PEFC. In China, Greatview collaborated with its Strategic Partner, Mengniu in donating to charitable causes. This year, Greatview donated to primary schools located in poor mountainous areas of Sichuan and Yunan.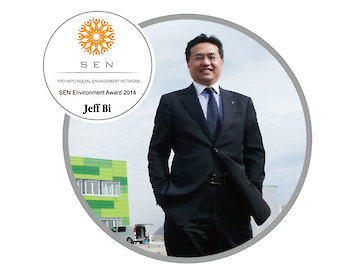 Oracle ERP system introduced
Standardization is an important ingredient in the growth of a modern company. This year, Greatview introduced its Oracle ERP system, with the Management Information module already in place. This has improved the company's operational management and allows us to remain a low-cost, efficient service.