Integrated Industry——On the way to Artificial intelligence
Greatview Aseptic Packaging, invited as a showcase of successful cooperation, attended the recent German-Chinese Business Days Forum, with the theme, "Integrated industry: On the way to artificial intelligence" held in Magdeburg, Germany.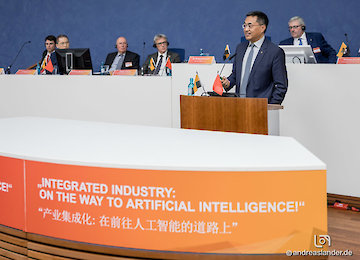 Jeff Bi gives a speech at the conference
Jeff Bi, CEO and Executive Director of Greatview, shared experience and insights into the establishment and expansion of Greatview's manufacturing facility in Germany and spoke of Greatview Smart Packaging technology, our unique application of artificial intelligence. Audiences experienced our state-of-the-art packaging technology with connectivity to their own mobile devices. Company representatives were also shown Greatview's Intelligent Manufacturing facility located in Halle during a factory tour the next day.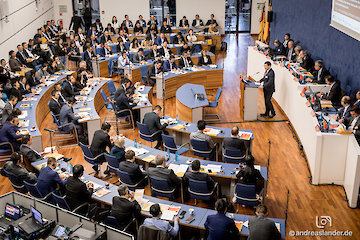 Speech by Mr. Weidong WANG, Ambassador of the Economic and Trade Office of the Chinese Embassy in Germany
During the forum, open dialogues strengthened connections between Greatview and other companies in Sachsen-Anhalt.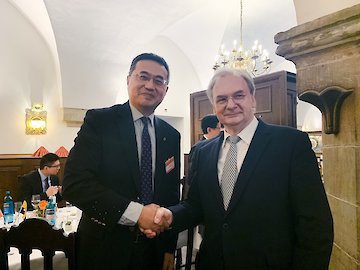 At the welcome reception on April 2, Jeff BI and Dr. Reiner Haseloff, Prime Minister of Saxony-Anhalt