Made in Germany: Greatview quality from Halle to the world
Only eight years after its initiation, Greatview is showing that investing in Germany as a new production location is a major success. Since its inauguration in 2013 and together with a major expansion in 2017, Greatview in Halle has grown into a major exporter for the company and for Germany.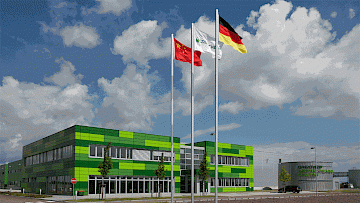 World-class quality from a state-of-the-art factory is signified by the "Made in Germany" mark that is recognized by our customers and consumers. Dairy, juice and beverage companies in Europe, North and South America, Russia, the Middle East, Africa, Asia and Oceania source their packaging from here.
Halle scores above all with its excellent infrastructure. The industrial park Star-Park-Halle A14 is located at the geographical heart of Europe, connected to a dense motorway and railway network. This connects to all possible delivery routes - by land, by sea and by air.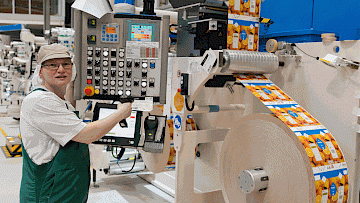 Direct road and rail links to the busy port of Hamburg give fast access to global sea transport, while the "New Silk Road", a new rail link between Duisburg and Chongqing opens rail access to China. Leipzig-Halle Airport, with the DHL air hub and the second-busiest freight airport in Germany, is virtually on the doorstep.
These excellent conditions increase the competitiveness of Greatview and its customers alike.
Greatview Packaging is a local benchmark enterprise that shows a great success in investment and expansion and is a model representative of employment, talent cultivation and investor attraction. On April 27, 2019, the German newspaper Bild, the best-selling newspaper in Europe, published a full-page article on the Halle factory. In addition to the introduction of green production and high-quality packaging signified by "Made in Germany", the employees' opinions aroused the interest of many readers.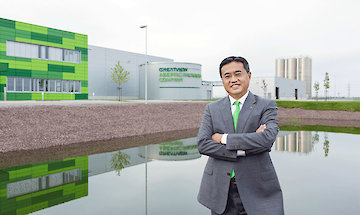 The Halle factory has increased our global market share. Europe is one of the world's largest markets for aseptic packaging in the food industry and German production has an excellent reputation worldwide. The local commitment in Halle, Germany helped us a lot to deepen our customer acceptance, to accelerate our growth and thus to expand our market share in international markets. The seven years we have been operating here in Halle, Germany have fully convinced us that the investment decision was correct.
- Jeff Bi, Greatview's CEO
Having gained professional experience worldwide, I have gladly returned here to my homeland. Greatview believes in the potential of this region. It also gives our children a wide perspective.
- Steffen Enders, Plant Manager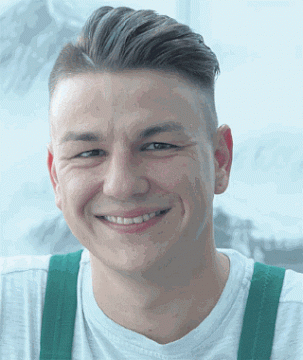 I love my home, that's why I applied to Greatview. The company is a proof that there are secure and future-oriented jobs in the East as well. Since 2013 I have been working at Greatview in quality control. I started as a machine operator, now I am the team leader. It is an interesting and varied work in a modern and state-of-the-art working environment. Greatview offers me a performance-based compensation and excellent development opportunities.
-Eric Seeliger, Production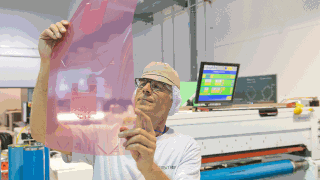 My experience is appreciated. At age 59, I'm a proof that Greatview gives older employees the same opportunities as younger ones. After my training as a typesetter in 1979, I worked as a photo setter and media designer. In April 2012 I came to Greatview and was responsible for the production of flexographic printing plates. Before packaging is printed, customer designs must be converted into printable decors. This is a very responsible job that benefits from my many years of work experience.
-Kai Gries, Prepress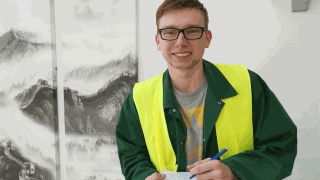 As a high school student, I completed an internship at Greatview. At the same time, I already gained useful experience and knowledge from my training as an intern. What I like most is the variety of tasks. You always have to face new challenges that bring you a professional and personal progress. For me, it's an optimal start to my future career, and I hope that my career at Greatview goes on after graduation.
-Lucas Hölzel, Intern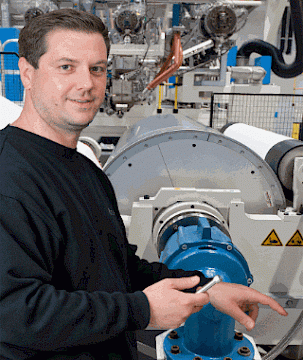 I started my career in 2011, taking in charge of the new factory construction at Greatview. My job has remained exciting and varied. From maintenance, to new construction of buildings and machines, you never get bored, and you keep learning. Greatview does a lot to make us feel comfortable with our job and supports us in professional development.
-Christian Glaubitz, Maintenance
https://www.bild.de/partner/advertorial/advertorial/greatview-san-61485608.bild.html#fromWall