Jeff Bi participates in panel discussion at Sino-Swiss Economic Forum 2020
On the 20th November, Jeff Bi, CEO and Executive Director of Greatview took part in an expert panel discussion at the Sino-Swiss Economic Forum 2020 (SSEF 2020) held by SwissCham China with the title "Together for a better future – smart & sustainable!". The forum, which marked the 70th anniversary of diplomatic relations between Switzerland and China, sought to deepen bilateral co-operation on issues of sustainable development and featured leaders from notable enterprises across a wide range of industries and sectors.
Welcoming the deepening economic partnership between Switzerland and China, Bernardino Regazzoni, Switzerland's Ambassador to China, praised the continued work conducted by companies from both countries towards sustainable development. Against the backdrop of a comprehensive Free Trade Agreement between the two countries signed in 2013, close co-operation between Swiss and Chinese business leaders on matters of sustainable development represents a significant opportunity for companies to make meaningful progress towards sustainability goals.
The SSEF 2020 represented a rich and fruitful discussion that saw leaders from a wide range of industries pledge to continue working together towards achieving a more sustainable future. Whilst the world faces significant challenges, international co-operation and consumer-driven change will allow industries such as the food and beverage sector to successfully create a smarter economy based on the circular economic model.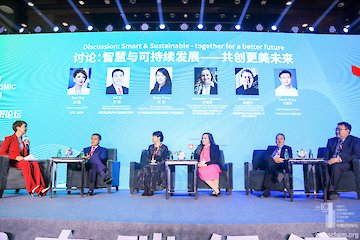 During the panel discussion, Greatview's Mr. Bi emphasised the paramount importance of establishing measures and sustainability standards that customers recognise and identify with. He explained that consumer trust and belief in the high quality and sustainability of products will be essential in securing the position of these products at the forefront of their respective markets.
In addition, Mr. Bi highlighted the necessity of educating consumers on the important differences that their purchasing decisions make in encouraging manufacturers to embrace sustainability in their operations. The food and beverage industry will transition towards a more sustainable future and this will be achieved through informed and socially-minded consumers who make active purchasing decisions based on the sustainable characteristics of the products offered.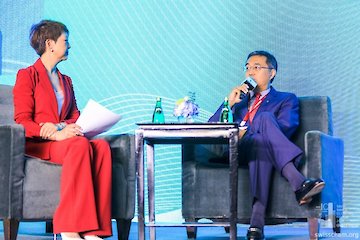 After participating in such a successful event that saw a fruitful exchange of ideas towards building a more sustainable future, Greatview affirms its commitment to closely working alongside partners and consumers around the world towards achieving this goal. Greatview is proud to provide sustainable, high-quality and good value packaging alternatives, contributing to the sustainable development of the wider food and beverage industry.