Greatview announces expanded offering to French liquid food market
Greatview recently announced the founding of its French subsidiary, Greatview Aseptic Packaging France SAS.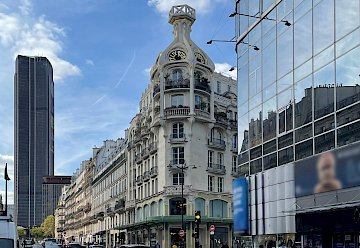 The subsidiary has also announced a new marketing office that is ideally placed to serve customers in France. Situated in the vibrant heart of the French capital on the popular Rue de Rennes, Greatview's latest expansion enables the company to provide further added value to its customers and their businesses. Having served French liquid beverage producers for over a decade, this investment further cements Greatview's presence in one of Europe's largest markets whilst also highlighting a continued commitment to excellent customer service and to an ambitious but sustainable expansion strategy in Europe.
As one of the 3 leading providers of aseptic beverage packaging solutions globally, Greatview is determined to work alongside its customers and business partners to provide consumers with nutritious liquid food products in secure, high quality and sustainable packaging. Greatview has chosen to locate the new subsidiary in a lively co-working space that offers both the Greatview team and visitors the interconnectivity of a collective environment, whilst also affording the sustainability benefits of shared resources and materials.
Victor Lee, International Business Director at Greatview, said of the announcement "I'm very pleased to see our business in France reaching this important milestone, which is the result of our colleagues' hard work. This also further reaffirms our long term commitment to this very important market for Greatview. Despite external challenges from the pandemic we will continue to invest in resources to provide high quality aseptic packaging solutions in order to support the growth of our French customers. I look forward to visiting the office myself and meeting the customers."